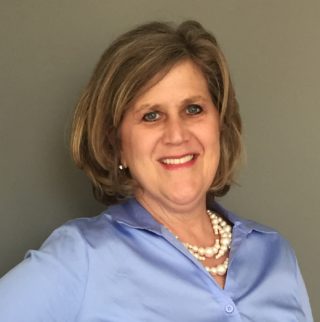 Colleen Dunphy
Director of Physician Recruitment
My experience in Medical Device Sales/Marketing and role as Executive Director for a network of physicians have proven to be an excellent complement in my role as Director of Physician Recruitment. I strive to identify your recruitment needs and partner with you to differentiate your facility from others. This is a win-win approach that helps yield the right physician.
(E)nduring

I bring my enduring spirit to all that I do. Clients and physicians can be assured that I will be respectful of all interests while leaving no stone unturned to find the right match for both parties. The result of a good fit is a positive relationship with the physician and well cared for patients.

My approach to life and my work is to use my enduring spirit to gain results. I will use a comprehensive technique to look for all the possible matches for hospitals and physicians. My role is not one of decision-maker but rather information gather. I collect the information both parties need to make informed decisions.

By listening to my clients and physicians I hope to gain what is really important in order to make your decisions. More thorough information gathering makes better matches and will hopefully lead to stronger and more enduring relationships.
How I Work With...
As your Direct Hire consultant my primary objective is to find all the possible matches for your physician openings. Not just sending every physician's CV but the ones that have a reason to settle in your city. This makes for more long term placements at your hospital. I will listen and try to get the information that will differentiate you from other facilities.

When you work with Concorde Physician Source and myself you know we have vetted the physician for your individual needs. I will provide you with the information you need to increase the odds of signing the physicians you want. What it will really take. Consider me a resource on not only the candidates we refer but all your physician recruiting questions. My Team has a total of 57 years of experience and we are only a call away!

I bring my vast experiences and understanding of the medical field to explore what is really important to you in your job search. Growing up as a daughter of a physician I experienced firsthand the demands that are placed on physicians. I worked in my father's office for many years and saw him grow a practice and then sell it as the practice of medicine changed. My career has encompassed many areas of the medical field including sales and development of a physician network to treat the medically indigent.

I believe I can speak your language and understand what you are looking for. My role is to help you gain all the information you need about potential opportunities so you can make an informed decision. I love when the physicians I help are happy and remain in a practice for many years to come. I strive to create win-win relationships!
What Clients Say
I love the consultative approach Kathryn and the rest of the Concorde team takes. You've helped guide me through my first year of working Locums post Residency, which has allowed me to financially manage traveling throughout the world and starting up my own charitable organization!
Get in Touch with Colleen