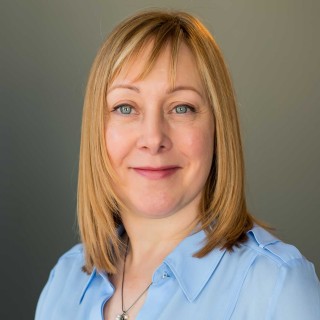 Account Manager, Locum Tenens
Years at Concorde: 20+ years
---
What's your role with Concorde?
I get to the heart of a Locum Tenens staffing need and I solve it. A good fit is key so that the client and the physician are satisfied and that good patient care is delivered.
---
What do you like about your position?
I've been fortunate to build long-term client relationships, some of which I developed over 16 years ago. Problem solving is my forte. I enjoy partnering with clients to solve their staffing problems in creative ways. It's always satisfying to put together all the pieces, balancing client needs and candidate preferences to create a win/win situation.
---
What sets Concorde apart?
The lasting partnerships we create with clients show that we're doing things right and delivering the results clients need. For example, a hospital's Radiology Department was having difficulty securing physicians on a permanent basis. I pulled together a circle of 15 Radiologists who offered continuity of care for six years. The circle of physicians developed relationships with the staff and helped to maintain a revenue stream for the facility. The hospital staff enjoyed working with all of the physicians, the physicians had a very positive experience helping the facility, and their patients got the best care possible.
---
What changes are you seeing in the industry?
Due to current economic conditions and healthcare reform, we're seeing hospitals and groups looking for ways to reduce their costs. There are more and more mergers of healthcare organizations across the country. These trends are changing how medicine is being delivered. At Concorde, we'll continue to adapt to these changing needs to help our clients and physicians succeed.
---